Amazing Toyama: Gateway to the Northern Japan Alps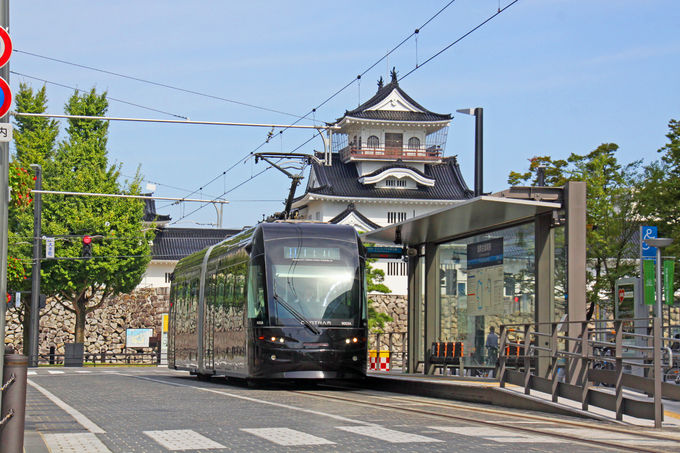 IN THE FEUDAL PERIOD the castle town of Toyama was strategically important, and the rich Toyama Plain, dotted with castles, was often turned into a battlefield. During the Edo Period (1603-1868), Toyama developed into the center for medicine distributed throughout Japan, was celebrated for paper making (washi), and became the arrival point for religious pilgrims coming from all over Japan to participate in the famous Buddhist mountain worship at Mt. Tateyama. Even Basho, the founder of haiku poetry, visited the region on his trip to the "deep north".
WORLD WAR II After the Meiji Restoration in 1868 and the modernization of Japan, Toyama's abundant water from the Northern Japan Alps – which have the highest recorded snowfall in the world – and the area's massive production of hydroelectric power supported the development of heavy industry. Possibly due to its production of specialized steel and ball bearings, Toyama became the most heavily bombed Japanese city in WWII. After being used as a practice target for four huge "pumpkin bombs" as a rehearsal for the atomic bombings of Hiroshima and Nagasaki, 99% of city center was destroyed on the night of August 1, 1945 in a massive incendiary raid by 173 B-29 bombers. The city center was reduced to ashes. More than 100,000 people were directly affected, 8,000 were injured and 2,700 lost their lives.
SINCE TOYAMA'S AMAZING RECOVERY from the ashes of WWII, it has become a leading ecological city with Japan's first complete light rail system, clean high-tech and pharmaceutical industries, and the largest glass artist community in Japan, which came about due to a glass industry with its beginnings in medicine bottle production. In addition to its numerous parks, shrines, temples and museums, Toyama also serves as a gateway to the mountains where Japanese alpine climbing originated and the famed Tateyama Kurobe Alpine Route begins.
In 2012 Toyama was designated one of Japan's eleven eco-friendly cities of the future, and OECD recognized Toyama – along with Melbourne, Paris, Vancouver and Portland – as having one of the world's most advanced environmentally friendly compact city policies. In 2013 Toyama was awarded the Monde Selection Grand Gold Medal in Stockholm for the exceptional quality of the city water. And In 2014 Toyama was selected by the United Nations as the only Japanese city for the new "Sustainable Energy for All" (SE4ALL) global initiative partnership, and also in 2014 Toyama was selected as the only Japanese city to join the Rockefeller 100 Resilient Cities of the world initiative.
Today, eco-friendly Toyama offers visitors a uniquely harmonious balance between the traditional and modern, and the city and countryside. We invite you to come and visit the real Japan.